Ellai Bathware Products Comes with Lifelong Quality Warranty
Attaching great importance to quality and design with insistence on the philosophy of "User Friendly and Life Agreeable", Ellai Bathware has ever since its establishment committed itself to providing highly practical and aesthetic bathroom products for customers and innovatively combining traditional Chinese ceramic technology with Western advanced concepts of bathroom life to send in a highly refreshing wind to sweep over the conventional bathroom lifestyles and consumption ideas in China。
During the short period of China Home Expo and Wedding Expo that just concluded, Ellai Bathware's sales volume amounted to millions of dollars and became a dark horse following international bathroom magnates such as TOTO and Kohler. It is due to its superior quality, aesthetic design, and user-friendly corporate philosophy that Ellai is able to overtake others in a matter of couple of years after it was established.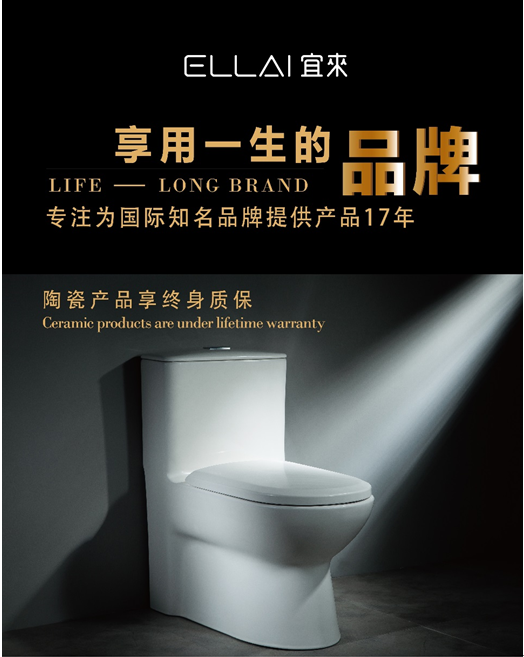 Superior quality -- Lifelong warranty for ceramic products
Considerate to consumers, all Ellai's ceramic products are offered lifelong warranty to consumers, a second-to-none service in bathware industry in China. Its ceramic materials come from Tangshan, a porcelain city in China. The porcelain is fine and smooth with enduring freshness like new. Ellai's persistence in quality makes it demanding in each link of the production process covering raw material selection, R&D and design, processing techniques, production, inspection and packaging, with every small detail subject to sophisticated consideration and every link to perpetual improvement to guarantee the immaculate quality of the product.

Minimalistic design -- Exquisite, practical, and aesthetic
Products of Ellai Bathware seek for the aesthetics of ultimate simplicity with complexity pared down to the essence in order to restore the practicality in the product and enhance the user's genuine experience and comfort. By inheriting the cultural essence of oriental tradition and Western modern lifestyle, Ellai bathware products have created its own unique simplicity and beautify of modesty so that using them will make you experience the extreme comfort, practicality and appropriateness. This kind of beauty is able to withstand the test of time and trend. Under the subtle influence of its concept of "User friendly and Life agreeable", Ellai's products have become the eternal classics of bathware industry.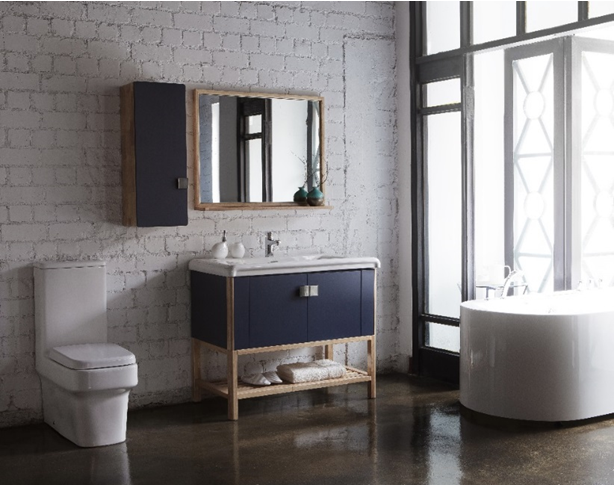 Perfect balance between comfort and aesthetic design
When asked about the secret to Ellai's excellent quality and to the success of Ellai Bathware, President Meng Linglai said that: it is because "we always seek to strike the perfect balance between comfort and aesthetic design. All the product designs are targeted at the ultimate goals of increasing the user's comfort and upgrading the bathroom life style, adhering to the corporate philosophy of user-friendliness and service principles."
In Ellai, products are either perfect or useless. There is no possibility for defect. Tangshan Monopoly Ceramic Co., Ltd., the parent company of Ellai, has devoted to providing products for a great many internationally well-known bathware brands for over 17 years, with its products exported to over 40 countries and regions across the world, and its product quality passing the quality standard authentication by numerous countries, such as South Korea, U.S., Australia, and EU. Its annual production has exceeded the amount of 4.5 million with the qualification rate reaching as high as 98%, ranking first among export-based enterprises in China. Ellai Bathware will focus on the Chinese market and aim to provide high-quality and individualized bathroom products for consumers.